iSuite
+

Connected OR Operating System

= results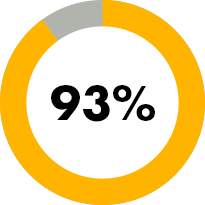 Safety
Reduce consequential trips and falls by 93% by reducing your equipment footprint in the operating room. 1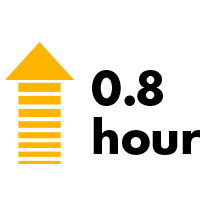 Productivity
Increase the productivity of surgical staff by 0.8 man hours per case with devices that are quickly and easily controlled. 1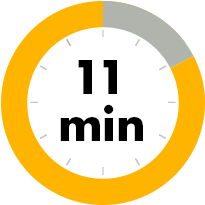 Efficiency
The iSuite provides an average of 11 minutes reduction in room turnover time with effective room set-up. 1
iSuite powered by Connected OR Operating System
Stryker's iSuite offers a combination of equipment and software that transform the traditional operating room into a modern, state-of-the-art surgical environment, empowering your surgical teams. We work with you to understand your unique business needs for you to deliver best in class patient care. Design. Equip. Connect.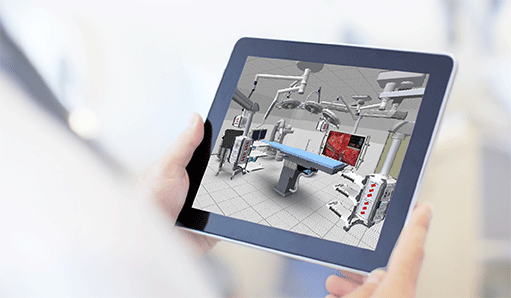 Design.
Your iSuite. From design to reality.
A state-of-the art surgical experience starts with great design. Combining best in class design tools and years of experience, our sales consultants and design experts will work with you to establish goals, timelines, and deliverables that exceed your expectations.
" OR environments need to be well designed
to reduce unnecessary interruptions and distractions." 2
Learn more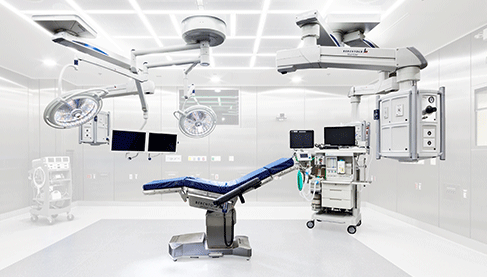 Equip.
Customize your iSuite with Stryker's complete line of integrated equipment.
From surgical tables, lights and equipment management, to routers and cables, Stryker offers all the major equipment for the fully integrated OR suite. Create a unique, customized environment for every surgeon regardless of specialty.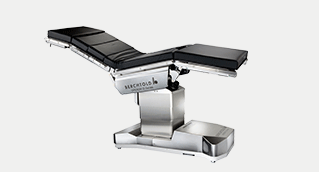 Surgical tables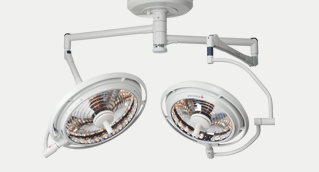 Surgical lights &
equipment management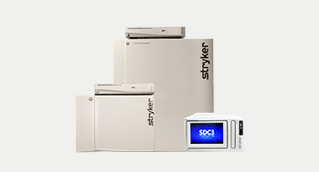 OR Integration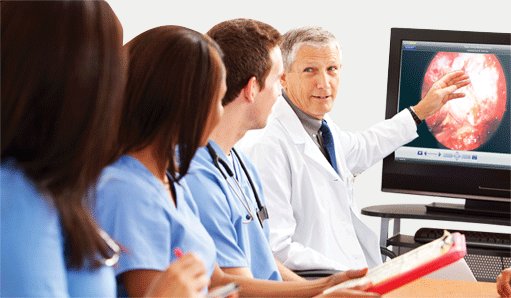 Connect.
Connect and share critical information.
Seamlessly connect and share critical data including surgical video with hospitals, surgeons, staff, providers, EMR systems, and patients.
Stryker's workflow and connectivity solutions securely integrates information systems with your devices. Our platform allows the flexibility to archive, edit, and share surgical content. In addition, it allows you to communicate important information internally and externally to maximize educational opportunities and expand your continuity of patient care.
"The iSuite is an OR integration solution that can bring multifaceted efficiencies and economic benefits to the hospital." 1
Learn more
See and
do more

with the 1588 AIM platform

The 1588 Advanced Imaging Modalities (AIM) Platform standardizes your operating room by providing one simplified solution that is personalized for you and simplified for your staff.
Learn more
To

transform

your OR, click here
Empower your surgical team with a single touch of a button

Stryker's Connected OR Operating System provides control and customization of equipment from a single, intuitive touchscreen. Our desire is to increase efficiency and satisfaction by simplifying workflows, streamlining communications, and connecting surgeons, staff and patients.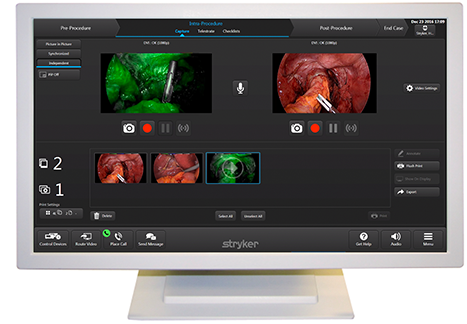 User

interface

The Connected OR Operating System powers the iSuite by seamlessly connecting hospital devices from one user interface, providing a simple, intuitive and efficient workflow experience. You have the ability to modify connected surgical device settings in the operating room from one location. This allows your staff to minimize OR movement and surgeon disruptions with the ability to edit and change any intra-operative settings from a single touch panel.
Spend 1/10 time on equipment. Spend more time on patients. 5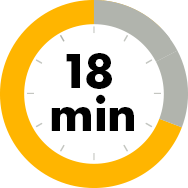 Turnover time
Powered by the Connected OR Operating System, the iSuite enables surgical teams to reduce turnover time by up to 18 minutes. 3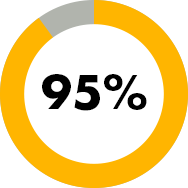 Better environment
95% of surgical nurses agree that the the iSuite provides a better OR work environment by eliminating the need to constantly locate equipment. 1
Surgeon

profiles
Pre-op room setup, now at the touch of a button
The surgical staff is tasked with setting up the entire operating room pre-operatively, which varies from surgeon to surgeon. With pre-programed customizable, cloud based profiles, you no longer have to memorize surgeon's OR configuration, such as room and console settings as well as preference card details.
Automating the surgeon profiles ensures consistency with your room setup, for example:
Monitor settings
Preset insufflation pressure
Manage arthroscopy pump and resection platforms together
Save and access commonly used annotations for surgical images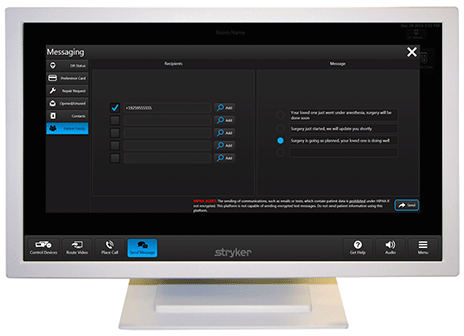 50%
Less foot traffic
Up to 50% of foot traffic in an operating room occurs during the pre-operative period. 4
Real time

messaging
On demand real time communication
The real-time messaging feature within Connected OR Operating System, is designed to streamline critical communication by allowing real-time status updates to be sent directly to both physicians and patient family. The messaging system enables you to update your surgical team in real-time without stepping outside the sterile operating room.
The Connected OR Operating System leverages Wi-Fi enabled real time messaging to keep your surgeons and staff informed pre and post operatively:
Alert the turnover team to prepare the room
Notify the surgeon, PA or staff of room readiness
Keep the family informed of their loved one's status
Standardize preference card management with real time updates
Streamline the repair process by initiating service request in real time
Notification of repairs
By improving overall communication between the staff, valuable OR idle time will be decreased.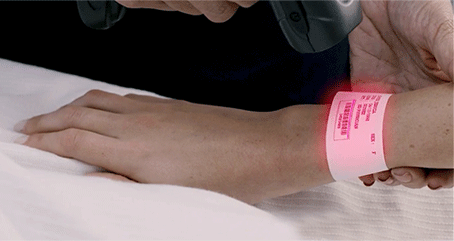 Direct
EHR

connectivity
Go paperless: Automate and ensure accuracy of patient information
The Connected OR Operating System's EHR Connectivity packages eliminates the tedious process of manually entering patient information pre-operatively by scanning the patient's wrist to auto-populate the necessary information, and minimize prints postoperatively with direct integration into the patient's EHR. This feature is designed to not only save time, but also decrease the risk of a manual entry error.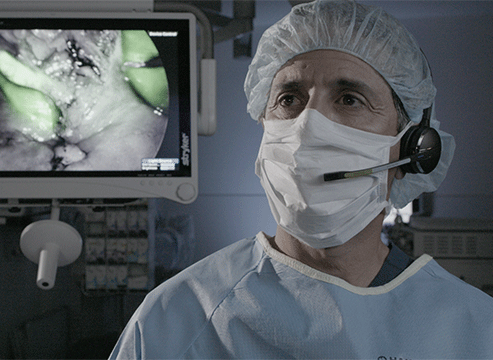 Voice

control
Hands free control of your OR
Connected OR voice control allows you to control the iSuite environment by speaking directly into your headset. With voice control, connected surgical devices respond to your immediate needs, allowing you to minimize surgical disruptions resulting in a more efficient intraoperative workflow.
Voice control is powered by the Connected OR Operating System which offers the following unified iSuite device control features in a single touchscreen:
Customized device monitoring overlays
Customized annotations for anatomical labeling
Toggle through advanced imaging modalities with quick voice commands or a touch of a button through device control
Additional

integration software packages
Live video
Collaborate, educate, maximize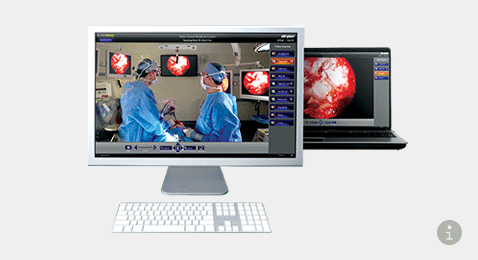 Room status
Manage, optimize, monitor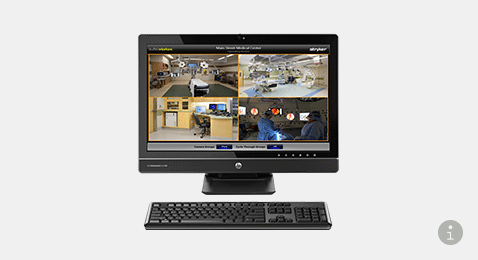 Media management
Archive, edit, share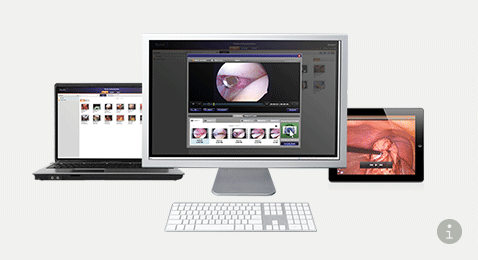 EHR connectivity
Paperless, secure, easy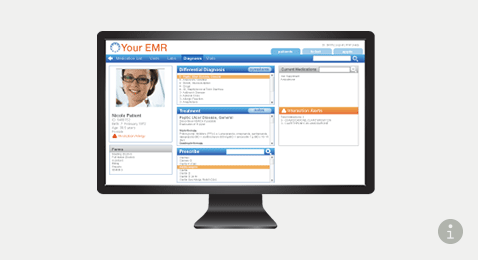 To

connect

your OR, click here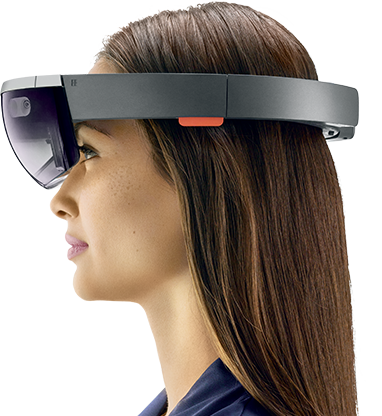 Design your OR with Stryker and
see the difference
Our experienced team will guide you through the planning and design process, one we've successfully completed thousands of times.
3D room design
Virtually create your picture- perfect OR using ByDesign, Stryker's exclusive 3D room design software.
Mixed reality
Through the ground-breaking power of mixed reality, the HoloLens self-contained holographic computer brings your OR to life.
The future
Envision your OR of the future through our unparalleled design experience, wherever you are.
We take pride in our experience building state-of-the-art operating rooms. We are committed to understanding your unique requirements, and creating a customized surgical environment that meets the needs of your facility.
Knowledge
Stryker's design team brings a wide range of clinical background and experience and has installed over 10,000 operating rooms.
Vendor relationship
We have developed loyal vendor relationships with market leaders in the operating room design industry. These long-term relationships help with providing a synergistic approach to technology integration.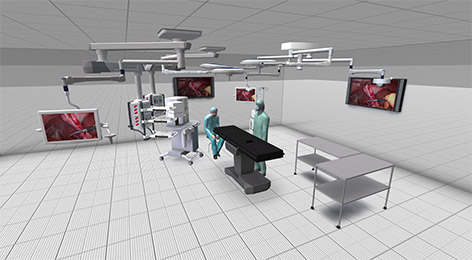 Project

planning

From design to execution, our team will oversee the process of creating your customized iSuite operating room.
Project Managers, Engineers, Planning & Design team
Our dedicated team will manage the scope, planning, shipment, install, inspection, and go-live process. Our team is committed to ensuring that the necessary resources and materials are available to your architects, equipment managers, and general contractors during each stage of the process. We also provide continuing education courses on OR and ICU design parameters.
To

reimagine

your OR, click here
Every day, you count on your medical equipment to perform at its best

With ProCare Services, our people ensure your equipment is ready to perform when it's needed. ProCare service contracts provide training, staff support and preventative maintenance to enhance the reliability and maximize the life of your equipment.

ProCareisn't just a service program, it's a relationship you can count on from the very beginning.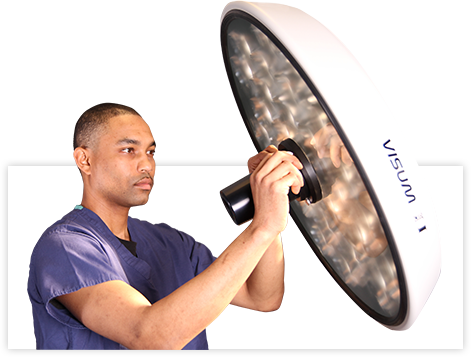 Optimize

efficiency

ProCare service contracts help increase efficiency by minimizing paperwork and reducing downtime before service begins.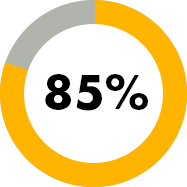 85% of surveyed customers agreed that ProCare has helped reduce intraoperative downtime by a mean of 27% at their facility. 6
Priority response on all repairs
Unlimited service calls and repairs
Replacement parts and shipping
Technician labor and travel
Software fixes and upgrades
24/7 technical phone support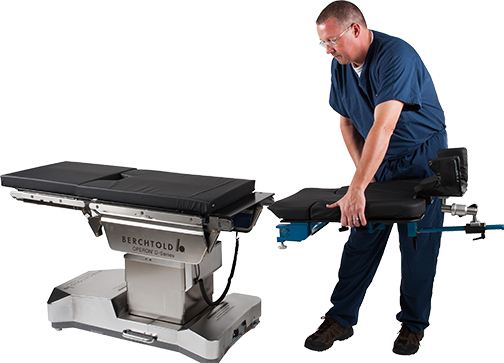 Standardize costs and eliminate the guesswork. With a ProCare Service contract, you will know the cost of owning your equipment for the life of the contract. Contracts can range from 1-6 years and payment can be scheduled on a recurring basis.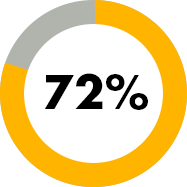 72%of ProCare customers agree they operate more efficiently and their costs have been reduced. 6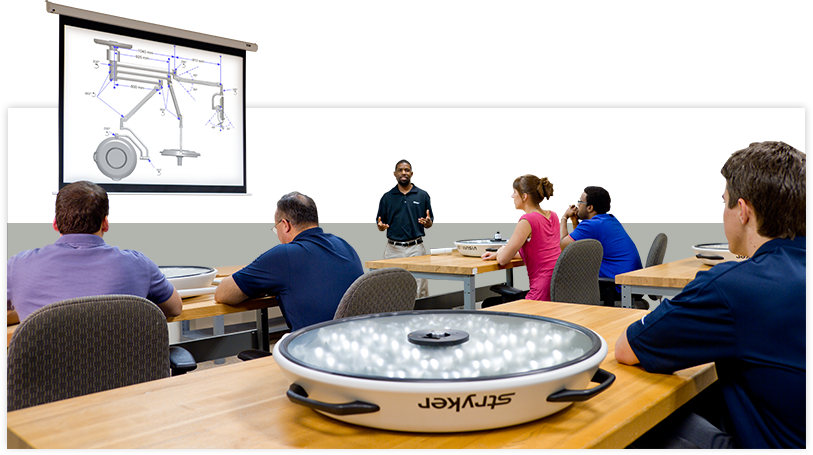 Consistent

performance
Real-time communication
A Prevent service contract offers a comprehensive preventative maintenance program that includes annual equipment inspection and detailed reports to support regulatory requirements.
Annual inspection and repair on covered equipment
Detailed report on inspection findings
Adjustment of ceiling mounted equipment
One seat at BioMed training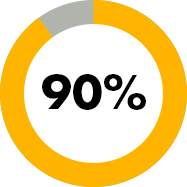 90% of ProCare Services customers surveyed agreed that the life of their equipment has been extended. 6
BioMed

web portal

With a Prevent contract, your BioMed engineers will have access to the Stryker Communications BioMed web portal. Within the portal, we provide you with the educational information and tools needed to proactively manage and effectively troubleshoot Stryker Communications equipment.
Submit service tickets
View & request repair parts
Access user & service manuals
View & renew service contracts
Upload images to service ticket
Visit Website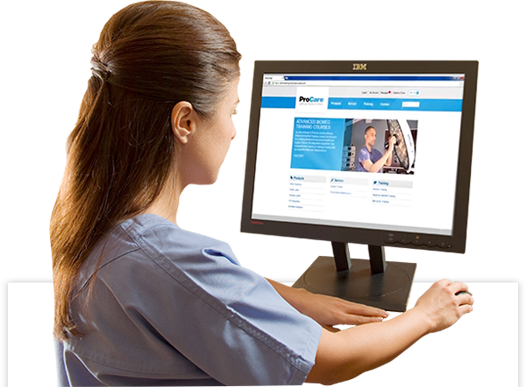 To

protect

your OR, click here